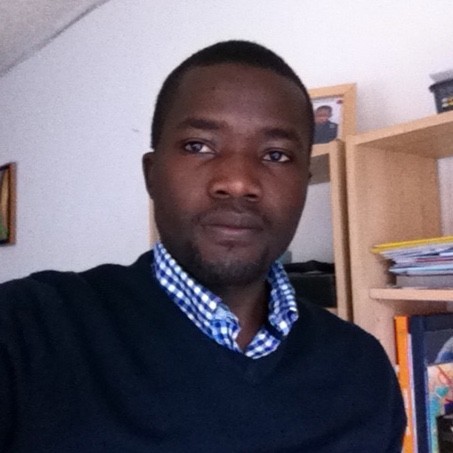 Name: Francis Oloo
Profile: GIS Researcher
Email: oloofrank@gmail.com
Phone: +254 722 173 755
Skill
Research
Geographic Information Systems
Remote Sensing
Data Analysis
Who am I
Francis Oloo is an expert in Geographic Information Science with a passion for the application of knowledge and methods from GIS and Remote Sensing to find solutions to socio-ecological vulnerabilities in Africa. In addition, he is interested and focused on promoting effective communication of scientific and academic output to support evidence-based policies.
Francis graduated with a Msc in Applied Geo-Informatics and ultimately a PhD in Geographic Information Science from the University of Sarlsburg. Curenly, He is a lecturer and researcher in Earth Observation, Water and Food Security at the Technical University of Kenya, an Adjunct Lecturer in Spatial Data Science at Strathmore University as well as a co-founder and lead researcher at GeoPsy Research. His work addresses questions on spatial justice, participatory research, as well as capacity building for spatial data collection, analysis and geo-visualization.
Work
Francis Oloo has had a progressive professional career in field of GeoInformatics for more than 10 years. Specifically, at GeoPsy Research, he is the lead researcher in GeoSpatial Research, Data Analysis and Visualization. He is also a trainer and mentor both for the interns and junior staff at the centre and for external trainees. At the Technical University of Kenya, Francis is a Lecturer in GIS & Remote Sensing, and also a researcher in the application of Geographic Information Science to address various aspects relating to water and food insecurity particularly in the Drylands Areas of Africa. Previously, Francis has worked at the International Centre for Maize and Wheat Improvement (CIMMYT) in Nairobi, where his roles included Mapping of Maize Agronomy areas in Kenya, Tanzania, Ethiopia, Nigeria and Zimbabwe.
He also trained stakeholders on geospatial data collection and mapping tools, including mobile-based open data kits (ODK) and other GIS software. Francis has also worked at the Kenya Medical Research Institute/Wellcome Trust Programme (KEMRI/WellCome Trust), where his main roles were to map biological and social variation in access to malaria interventions in Africa. Finally but not least, Francis started his career as a GIS Intern and later on as a GIS Technician at the World Agroforestry Centre where he worked under the mentorship of the late Mr. Meshack Nyabenge.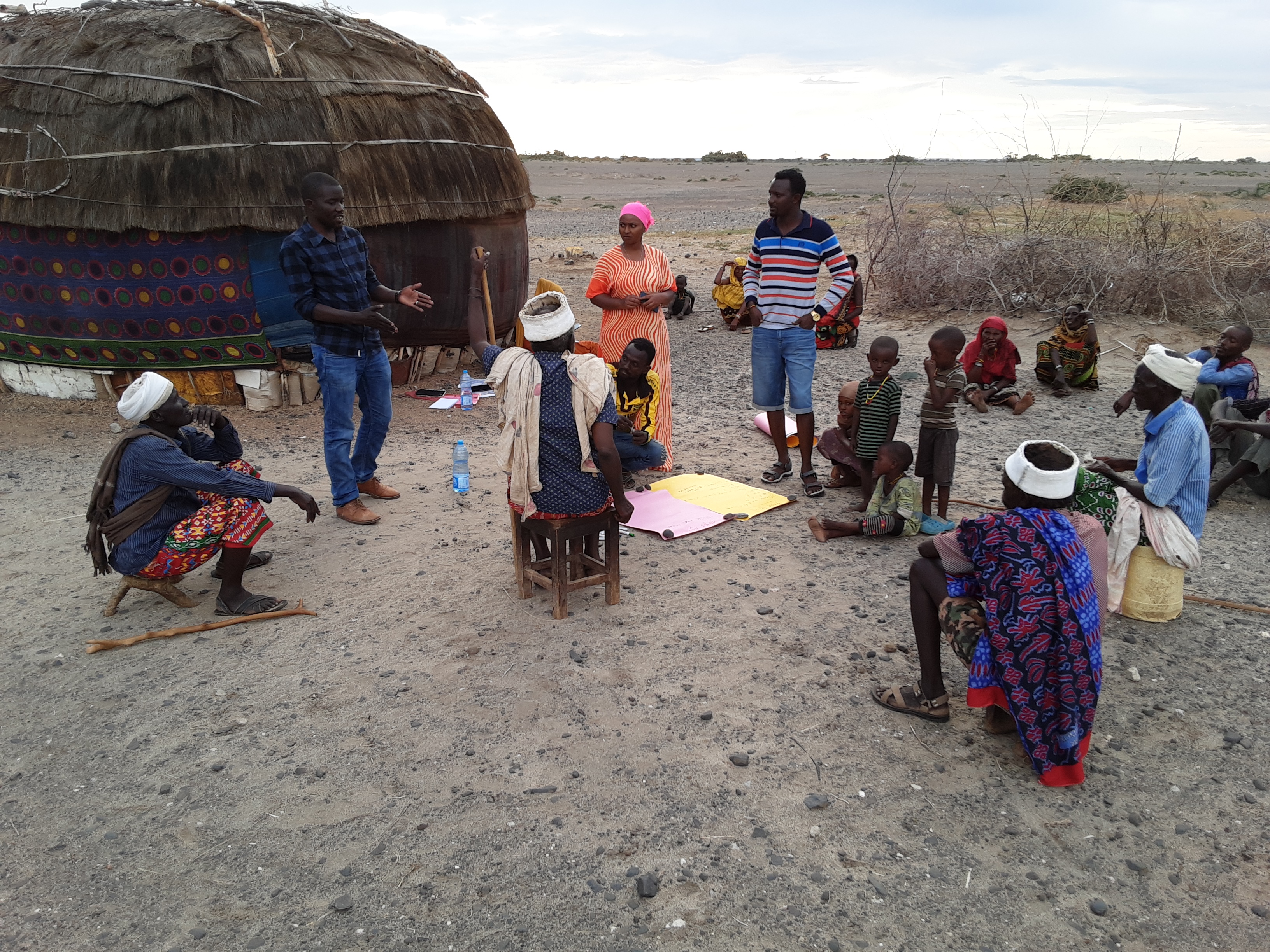 Citizen Science
The main output from this project was an android-based app called Savannah Collect which was tailored for data collection in the drylands areas of Africa. The original application was submitted to the WeObserve Open Data Challenge, a Citizen Science project funded by the European Union. Project Team: Francis Oloo, Steve Firsake (RCMRD) & Godwin Murithi
Urban Forests Sustainability
This study aimed to use satellite-derived data to assess the changes in the urban forests in the Nairobi Metropolitan area. From this analysis, the urban forests in the area are shrinking at an alarming rate. The negative trend of change in NDVI suggests that the health of the vegetation in the forests is deteriorating. Project Team: Francis Oloo, Godwin Murithi, Charlynne Jepkosgei (TUK)
Web Mapping
This project involved designing of a web map to support interactive visualisation of Covid19 prevalence in counties in Kenya, and the potential Children Service Organisations and safe shelters, which could support the wellbeing of Children in times of pandemic. The project was supported by the African Institute for Child Studies (AICS).
Food and Water Security
Dr Francis is collaborating with researchers from the University of Southampton University of Ghana, University of Malawi, Kenyatta University, Masinde Muliro University of Science and Technology and the Technical University of Kenya in UKRI/GCRF funded project to understand the drivers, policies, interventions, and resilience of communities to food and water insecurity in the drylands areas of Africa.
EGU HE Teaching Award
This project was funded by the European Geological Union (EGU) and involved developing teaching material on open source geospatial tools and methods for undergraduate and post graduate students. As part of the project, webinars were organised to share the content with a wider audience of students and practitioners.
1. De Groote, H., Oloo, F., Tongruksawattana, S., & Das, B. (2016). Community-survey based assessment of the geographic distribution and impact of maize lethal necrosis (MLN) disease in Kenya. Crop protection, 82, 30-35. http://46.20.115.203/Download/cis/57395.pdf
2. Oloo, F. O., Olang, L., & Strobl, J. (2015). Spatial modeling of solar energy potential in Kenya. International journal of sustainable energy planning and management, 6, 17 30. https://130.225.53.24/index.php/sepm/article/download/1042/100f
3. Oloo, F. (2018). Mapping Rural Road Networks from Global Positioning System (GPS) Trajectories of Motorcycle Taxis in Sigomre Area, Siaya County, Kenya. ISPRS International Journal of Geo-Information, 7(8), 309. https://www.mdpi.com/2220-9964/7/8/309/pdf
4. Oloo, F., Safi, K., & Aryal, J. (2018). Predicting migratory corridors of white storks, Ciconia ciconia, to enhance sustainable wind energy planning: a data-driven agent-based model. Sustainability, 10(5), 1470. https://www.mdpi.com/2071-1050/10/5/1470/pdf
5. Oloo, F., & Wallentin, G. (2017). An Adaptive Agent-Based Model of Homing Pigeons: A Genetic Algorithm Approach. ISPRS International Journal of Geo-Information, 6(1), 27. https://www.mdpi.com/2220-9964/6/1/27/pdf
6. Oloo, F. (2019). Sensor-Driven, Spatially Explicit Agent-Based Models. In Swarm Intelligence-Recent Advances, New Perspectives, and Applications. IntechOpen. https://www.researchgate.net/deref/http%3A%2F%2Fdx.doi.org%2F10.5772%2Fintechopen.89830
7. Wallentin, G., & Oloo, F. (2016). A model-sensor framework to predict homing pigeon flights in real-time. GI_Forum, 1, 41-52. https://www.researchgate.net/deref/http%3A%2F%2Fdx.doi.org%2F10.1553%2Fgiscience2016_01_s41
8. Chu, L., Oloo, F., Sudmanns, M., Tiede, D., Hölbling, D., Blaschke, T., & Teleoaca, I. (2020). Monitoring long-term shoreline dynamics and human activities in the Hangzhou Bay, China, combining daytime and nighttime EO data. Big Earth Data, 1-23. https://doi.org/10.1080/20964471.2020.1740491
9. Chu, L., Oloo, F., & Blaschke, T. (2020, June). Long-term influence of anthropogenic activities in the coastal ecosystems in China. In IOP Conference Series: Earth and Environmental Science (Vol. 509, No. 1, p. 012009). https://www.researchgate.net/deref/http%3A%2F%2Fdx.doi.org%2F10.1088%2F1755-1315%2F509%2F1%2F012009
10. Chu, L., Oloo, F., Bergstedt, H., & Blaschke, T. (2020). Assessing the link between human modification and changes in land surface temperature in Hainan, China using image archives from google earth engine. Remote Sensing, 12(5), 888. https://doi.org/10.3390/rs12050888
11. Wekesa, S. S., Stigter, T. Y., Olang, L. O., Oloo, F., Fouchy, K., & McClain, M. E. (2020). Water Flow Behavior and Storage Potential of the Semi-Arid Ephemeral River System in the Mara Basin of Kenya. Frontiers in Environmental Science. https://doi.org/10.3389/fenvs.2020.00095
12.Oloo, F., Pagany, R., & Kothencz, G. Multi-Dimensionality of Uncertainty in big Geospatial Sensor Data. GI_Forum 2018, 6, 3-15. https://www.researchgate.net/deref/http%3A%2F%2Fdx.doi.org%2F10.1553%2Fgiscience2018_01_s3
| | | | |
| --- | --- | --- | --- |
| Lecture Category | Lecture Name | Date Published | Download Link |
| EGU Higher Education (HE) Teaching Award | Intro to GIS for Natural Resource Management | 2021-05-13 09:40:31 | Download |
| EGU Higher Education (HE) Teaching Award | Remote Sensing for Natural Resource Management | 2021-05-13 09:46:18 | Download |
| EGU Higher Education (HE) Teaching Award | Hydrological Information Management System for Resource Modelling | 2021-05-13 09:48:31 | Download |
| EGU Higher Education (HE) Teaching Award | Introduction to mobile data collection using ODK | 2021-05-13 09:50:03 | Download |
| EGU Higher Education (HE) Teaching Award | Basic ODK Questionnare design | 2021-05-13 09:50:44 | Download |
| EGU Higher Education (HE) Teaching Award | Tutorial on hydrological information management system for water resource modelling | 2021-05-13 09:53:15 | Download |
| EGU Higher Education (HE) Teaching Award | Step by step tutorial dydrological modelling in QGIS | 2021-05-13 09:55:18 | Download |
| EGU Higher Education (HE) Teaching Award | Gentle introduction to GIS in QGIS Software | 2021-05-13 09:57:49 | Download |
| | | | | |
| --- | --- | --- | --- | --- |
| Student Category | Student Name | Course | University(Department) | Title of Study |